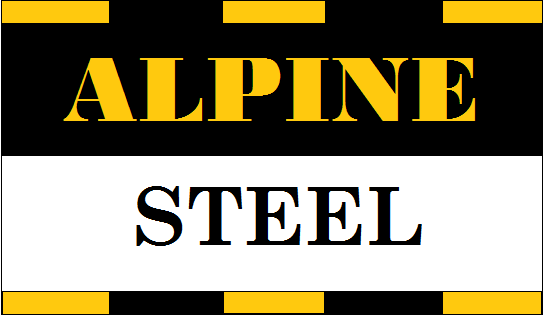 PROJECTS AT A GLANCE
(Plumbing & Drainage Products)
CPEC, PKM, Sukker-Multan Section 4, M5 (2019)
CPEC, PKM, Sukker-Multan Section 5, M5 (2019)
ISLAMABAD International Airport, Islamabad (2018)
Quaid-e-Azam Hospital, Peshawar Road, Rawalpindi (2008)
EMBASSIES
U.S.A. Embassy, Islamabad
U.S.A Consulate, Islamabad
U.S.A. Consulate, Lahore
British Consulate, Islamabad.
U.A.E. Embassy, Islamabad
Nigeria Embassy, Islamabad
Iranian Consulate, Lahore
Kuwait Embassy, Islamabad
Iranian Embassy, Islamabad
Malaysia Embassy, Islamabad (2008)
Foreign Franchise Restaurants
K.F.C. Restaurants, All Karachi
K.F.C. Restaurants, All Lahore
McDonalds, All Lahore
Five Star Hotels & Others
Pearl Continental Hotel, Extension Lahore
Avari Restaurants(All Dining Areas)
Ambassador Hotel, Lahore
Lahore Hotel, Lahore
Crown Prince Hotel, Islamabad
Jason D Hotel,F-8,Islamabad
Raka Poshi Hotel, Hunza
Al-Faisal Hotel, Islamabad
Hospitals
Shaukat Khanum Memorial Hospital, Lahore (1993)
Dewan Farooq Medical Hospital, Karachi
Shifa International Hospital, Islamabad
AL-Shifa Eye Trust Hospital, Rawalpindi
Armed Forces Institute(M),Rawalpindi
Christian Memorial Hospital Sialkot
Agha Khan Hospital Extension, Karachi
E.N.T. Hospital. Lahore
Fauji Foundation Hospital, Lahore
C.M.H. Hospital,Ext. Lahore
H.H. Sheikh Zayed Hospital, Rahim Yar Khan
Universities &Colleges
Lahore University of Management Sciences, Lahore (Academic Block)
Agriculture University, Peshawar
Shifa International Medical College, Islamabad
Indus School of Architecture, Karachi
National College of Arts,Ext. Lahore
G.I.K. Science Institute, Topi
Textile University jof Pakistan, Karachi
International School of Choueifat Johar Town, Lahore
L' School. Pakistan Navy, Karachi
Defence College Defence, Peshawar
Banks
ABN AMRO Bank, Karachi
ANZ Grindlays, Lahore
H.B.L 18 Storey, Islamabad
U.B.L 15 Storey, Islamabad
State Bank of Pakistan, Muzaffarabad
State Life Corporation of Pakistan, Hyderabad
State Life Corporation of Pakistan, Faisalabad
State Bank Colony, Lahore
NBP Head Office, Quetta
Various Branches of M.C.B.in Karachi and Lahore
Government Projects
Prime Minister, House, Islamabad
Prime Minister Secretariat Building, Islamabad
Banking Council of Pakistan Building, Islamabad
Supreme Court of Pakistan Building, Islamabad
Parliament Lodges, Islamabad
AWT Plaza ,Rawalpindi
MPA Plaza, Lahore
Judges Residential Colony, Islamabad
Aiwan-e-Iqbal, Lahore
LT Engineering, Hassanabdal
Export Promotion Bureau, Karachi
NESPAK House, Lahore
Multan Art Council, Multan
OPF. Islamabad
OGDC House, Islamabad
NIC Islamabad
T &T Head Office, Islamabad
Suparco Building, Islamabad
More Government Projects………..
Military Engineering Service,(All over Pakistan)
Army Housing Directorate ,AHQ Rawalpindi
Air Force Housing Directorate, NHQ, Islamabad
Navy Housing Directorate, NHQ, Islamabad
Sui Southern Gas Building, Karachi
Fauji Foundation Headquarter, Rawalpindi
Shaheen Complex, Lahore
E.T.P.B. Building II. Islamabad
Islamabad Club Project, Islamabad
Private Projects
Beverly Center, Islamabad
Agha Khan Sports, Complex, Karachi
Millat Tractor, Lahore
Eden Center Plaza, Lahore
Eden Tower, Lahore
Landmark Building Lahore
Central Plaza, Lahore
Empire Center, Lahore
Center Point, Lahore
National Tower, Lahore
Ajmal Complex, Lahore
Park Tower, Islamabad
Babar Ali Complex, Lahore
Farooq Center, Lahore
Japan Cecter, Lahore
Moti Mahal Plaza, Rawalpindi
Jung Building, Lahore
Jung Palace,Jauhar Town Lahore
Panorama Center, Lahore